Dreamforce Global Gathering 2017, my experience and why one should not miss this event.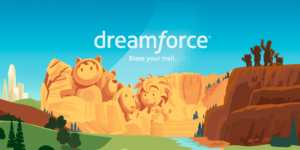 First of all I would like to thank all the organizers who worked hard to make this global gathering at @Nagarro a success, with that being said it was my second Session of #SalesforceSaturday with New Delhi Salesforce Developer Group and Atul Gupta, organizer/lifeline of @NewDelhiSFDG is really awesome and is great man to get acquaint with. After Attending my first session with NewDelhiSFDG, all I can think of now is when the next Salesforce Saturday is being held?
Before visiting the #SalesforceSaturday, I never knew that such a great help is available in the Salesforce Community, and because of this group, I came to know about a bigger event Dreamforce Global Gathering 2017(#DF17GG), which was being held at Nagarro on 25th November 2017. It was scheduled at 12:00 pm and after battling with Gurugram's traffic I reached there before the time when the organizer's were still preparing the venue. I met the host and leaders of two salesforce Developer group Atul Gupta and Sonika Tomar.
Being in India as a Salesforce Developer it is like a dream to attend such an event.
I went there hoping to attend the session and learn new things and meet new people, but to my surprise, this session was bigger than that. This session, made me feel what Dreamforce is all about, why this annual event is necessary. Being in India as a Salesforce Developer it is like a dream to attend such an event. Some developer's are able to live it and some just still dream about it. But this Global gathering provided me a platform to relive the aura, the special moments of the Dreamforce like DreamPitch, Marc Benioff's keynote about fourth Industrial revolution and other important keynote's speeches.
I would have been unaware of all these latest developments in Salesforce Community, have I not attended this Global gathering. Not only this, but for this session New yorck City's, Salesforce Admin group leader Cheryl Feldman was awake at 3:00 AM in the morning of Saturday, just to provide us with advice about the Career path one should take as a Salesforce Admin and Salesforce Developer.
I would again like to thank Cheryl for her awesome dedication and enthusiasm for Salesforce and its Community around the world. I would like to thank Nagarro for conducting such a great event and the hospitality. I would also like to thank Sonika and Atul for being the awesome hosts and Salesforce for providing us the awesome Swags.
To conclude my overall experience of Dreamforce Global gathering was awesome and I think everyone should attend this event because it provides us a chance to relive the Dreamforce and meet new people and needless to say about the awesome swags Salesforce provides us.
Some highlights from the Global gathering:-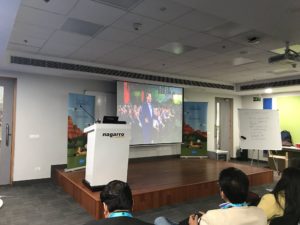 Marc's keynote Fourth Industrial Revolution !!!!!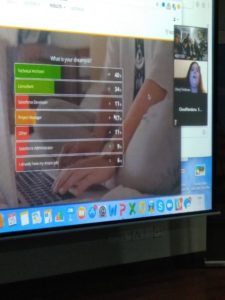 Cheryl's Survey result !!!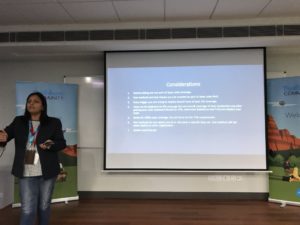 Seema's Presentation on Test Classes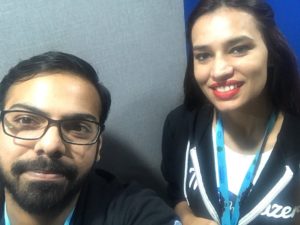 Awesome Hosts 🙂
Looking forward to some more Awesome sessions.
Also Have a look at the below resources:
Best Salesforce Interview Questions book with Apex and Visualforce concept explained
Also Have a look at the below learning resources: